2023 AMAZING SUMMER CAMP INFORMATION
Camp Description
Amazing Sports & Activities is offering parents a Full Day Summer Sports and Activity Camp option for the 12th consecutive year. This option is IDEAL for families who wants a camp that provides daily exercise and activity options. Students that sign up will have the option to participate in a variety of different sports and fun activities. Our qualified staff will guide students into quality Basketball, Soccer, Baseball/Softball, Lacrosse, Field Hockey and Arts & Ed / P.E. instruction. Students coming for early drop off (7:00am) or staying for late pick-up (5:45pm) will be given supervised Free Time in the gym, game room time, reading time & MORE!
Who is this Camp for?
This camp is ideal for any kid that is in 1st-8th grade that enjoys being active and interacting with others their age. Our camp continues to grow each year as we provide an opportunity for kids to be involved in either Baseball, Basketball, Soccer, Lacrosse or Field Hockey. We also provide an Arts/PE group for any kid that is more interested in doing arts & physical education activities. Campers have the option to change their sport selection at the beginning of each new camp week, but must stay in that particular group until the week ends. Everyone involved in our program are separated not just by their sport/activity selection, but by their age as well! For the second consecutive year, we will be keeping the Middle School aged kids separate from the Elementary School aged kids.
About the Staff
Our AMAZING Summer Camp Coaches consist of College Students & College Athletes along with some High School upper classman. All of our coaches are interviewed in person and evaluated to make sure they meet all the criteria's that makes our camp AMAZING! In addition, all staff are required to have a PA State Police background check along with First Aid/CPR Certifications.
Summer Camp Pricing
The 2023 Amazing Summer Camp Program will offer families three different registration options. These options include 1-4 Weeks, 5+ Weeks, and Part Time. Spots are only guaranteed when paid in full or a non-refundable $75 per week deposit is paid upon registration (will be applied to weekly balance owed).  Weeks may be changed up until May 31st, 2023. After that date, we will no longer allow weeks to be switched. Any withdrawals of registration after June 1st, 2023 will result in a forfeit of your $75 registration fee. Thank you for your understanding!
Camp Features
Lite Brite Wall

Blocks and Legos

Full GAME Room

Bounce House

Inflatable Obstacle Course

Rock Climbing Wall

Tail GATE GAMES

Foam Hockey

Foam Dodge ball

Lacrosse fun

Arts & Crafts

Volleyball

Badminton

9 square

Flag Football

Air Conditioned Gym

Basketball

Dodgeball

PE Activities
Safe place for activities in case of weather (movies etc.)
Camp Activities

Indoor Sport – This is a sports activity that is done indoors with each pod that takes on the nature of that pod. So a soccer focused group will most likely do indoor soccer type stuff, a basketball group will do basketball, or the group could do any gym class type indoor activity. Very flexible and instructor can adapt to that groups sports interest. This group gets a full ½ of the gym to use for only 10 or so kids.

Arcade and Games – This is a game room equipped with video games like Pac-man, Centipede, and much much more. There are enough stations for every kid to play and participate in an arcade style game room

Outdoor Team Building – This is an opportunity for kids to do activities that are not necessarily sports oriented but team building activities  Each day will be laid out with a different assignment for that group (eg.Scavenger Hunt, Egg Drop, Perfect Square, etc.)

Indoor Open Gym – Chance for a pod to pick and choose their indoor activity and have some free gym time.  (eg. Shoot basketball, jump rope, gymnastic mats, hula hoop, pass football, etc..)

Outdoor PE/Adventures- Every day can be an adventure with a different activity like Capture The Flag, Kickball, and the list goes on. Sports specific groups can request to do more of their sport type activities.

Outdoor Sports – This can be sports specific for outdoor sports groups like soccer, baseball/softball and other groups such as basketball and arts and active can do a mix of outdoor sports to have fun and change it up each day

Monster Game Room – This is the game room that has Ping-Pong, Foosball Tables, Mini-Basketball Shoot-A-Ways, etc..

Board Game Mania – This is a group that is equipped with checkers, monopoly, UNO, Phase 10, Candy Land, and much much more.

Arts & Active – This is a segment that gives each kid the experience of being creative and explore a little arts side of life. Assignments will be tailored to the age of the kids and group interests
2023 Camp Weeks
Week 1 – June 12th-16th
Week 2 – June 19th-23rd
Week 3 – June 26th-June 30th
Week 4 – July 3rd, 5th-7th
Week 5 – July 10th-14th
Week 6 – July 17th-21st
Week 7 – July 24th-28th
Week 8 – July 31st-4th
Week 9 – August 7th-11th
Week 10 – August 14th-18th
Week 11 – August 21st-25th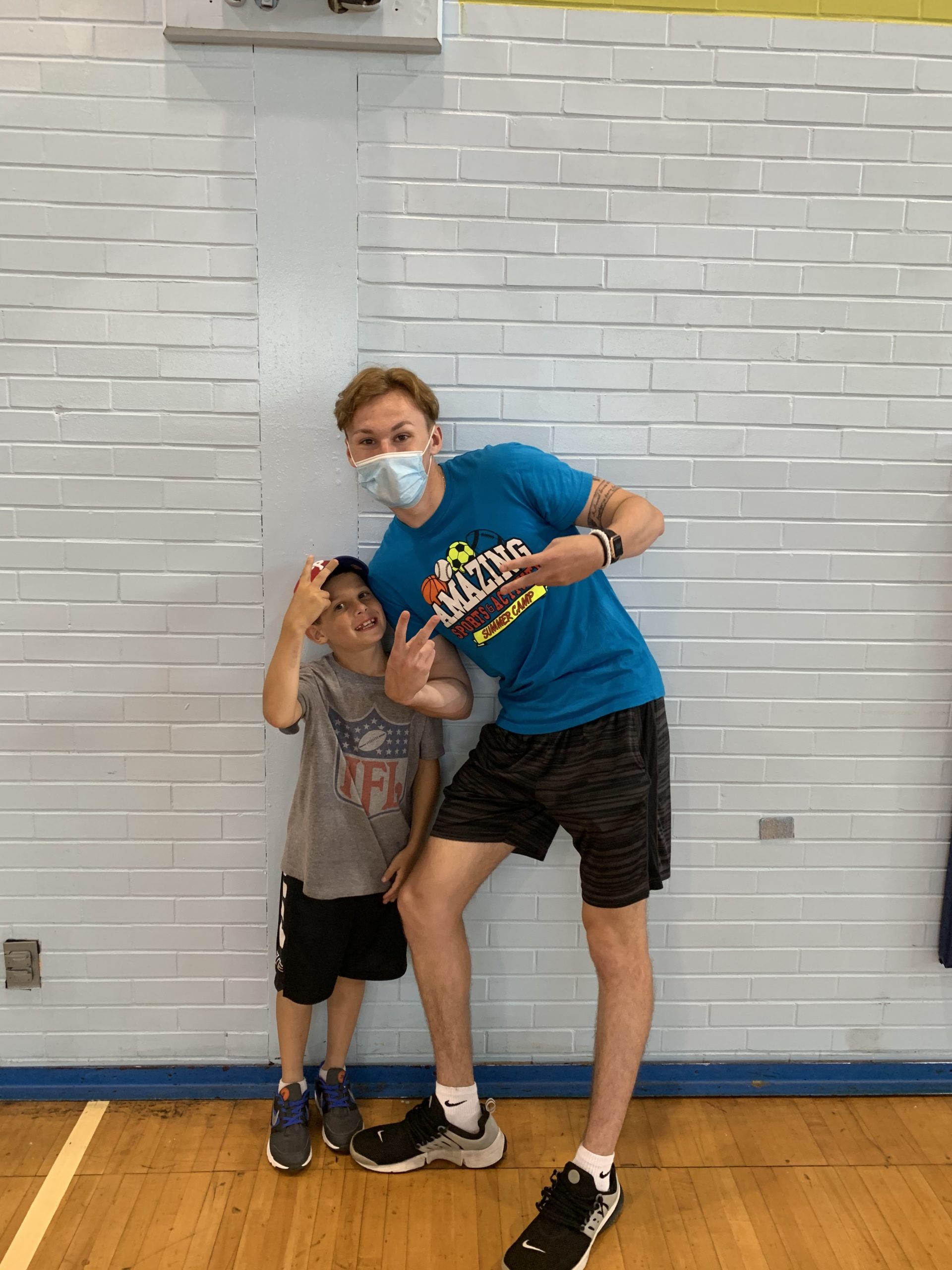 "The best program that I could have ever sent my son to. You all are AMAZING ."

Parent
Have Questions?
Interested in this Program?
If you have any questions or inquiries regarding our Full Day Summer Camp program, send us a message. We would love to help you with the decision making process.